TaniniHome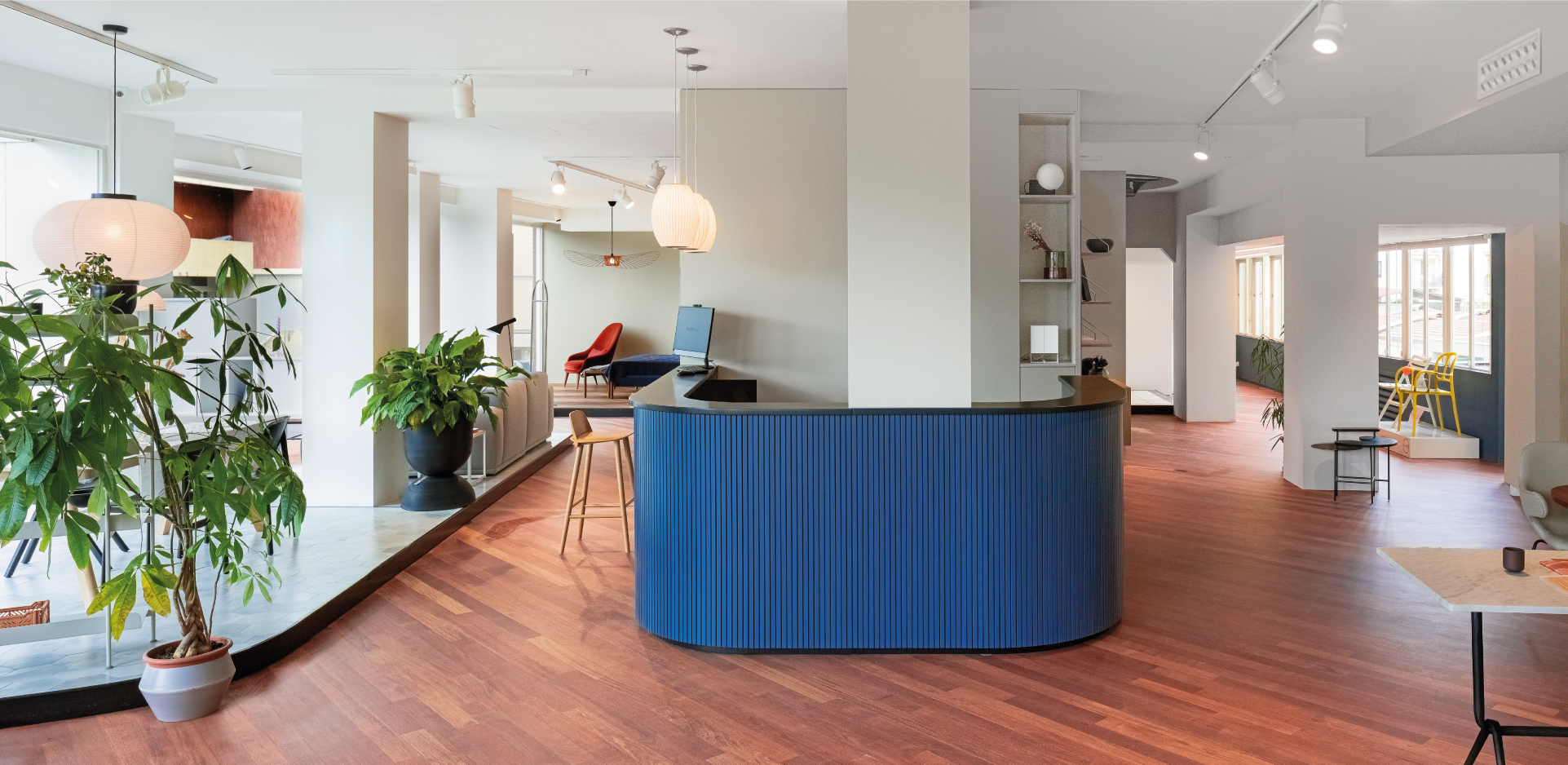 The first interior design showroom 4.0
Our digital revolution began in 2015 when launching TaniniHome e-commerce allowed us to reach new customers around the world. 
Today we are taking a further step by combining tradition and innovation to create a new shopping experience. The historic GiulioTanini store changes look becoming TaniniHome: the first 4.0 showroom dedicated to interior design. An innovative space where you can enjoy a 3D version of each room set up by our stylists, simply by a QR code. This way you can access products' details and immediately purchase it with a click.
And if you want to stay home, from our website you can explore our store's displays, request a personalized consultancy and purchase any product.
The architects and professionals of TaniniHome have selected tens of thousands of products for you from the leading bathrooms, lighting and interiors companies.
A collection of the finest design pieces, many of them also available online for immediate delivery. But if you want to see how they feel in real life before you buy, the doors of our Florence showroom are open.
Our consultants, for your projects
Come and see us in our Florence showroom! You will be greeted with personalised service and a team of consultants, architects and interior designers at your disposal to support you with the design of your interiors. We take special care over this stage, which we regard as fundamental: identifying the best solutions that can satisfy any requirements is the first step to creating an original, bespoke interior.
With over 75 years of experience to offer, we can help you to make the necessary choices for your desires to become a reality.
If you cannot come to us in Florence, don't worry. Book a call with our consultants for an in-person discussion from your own home. You can share your plans and inspirational mood boards, look through the catalogues, analyse the technical details and ask for more information on products and materials, just as if you were in the showroom.
A comprehensive service based on attention to detail, professionalism and discretion.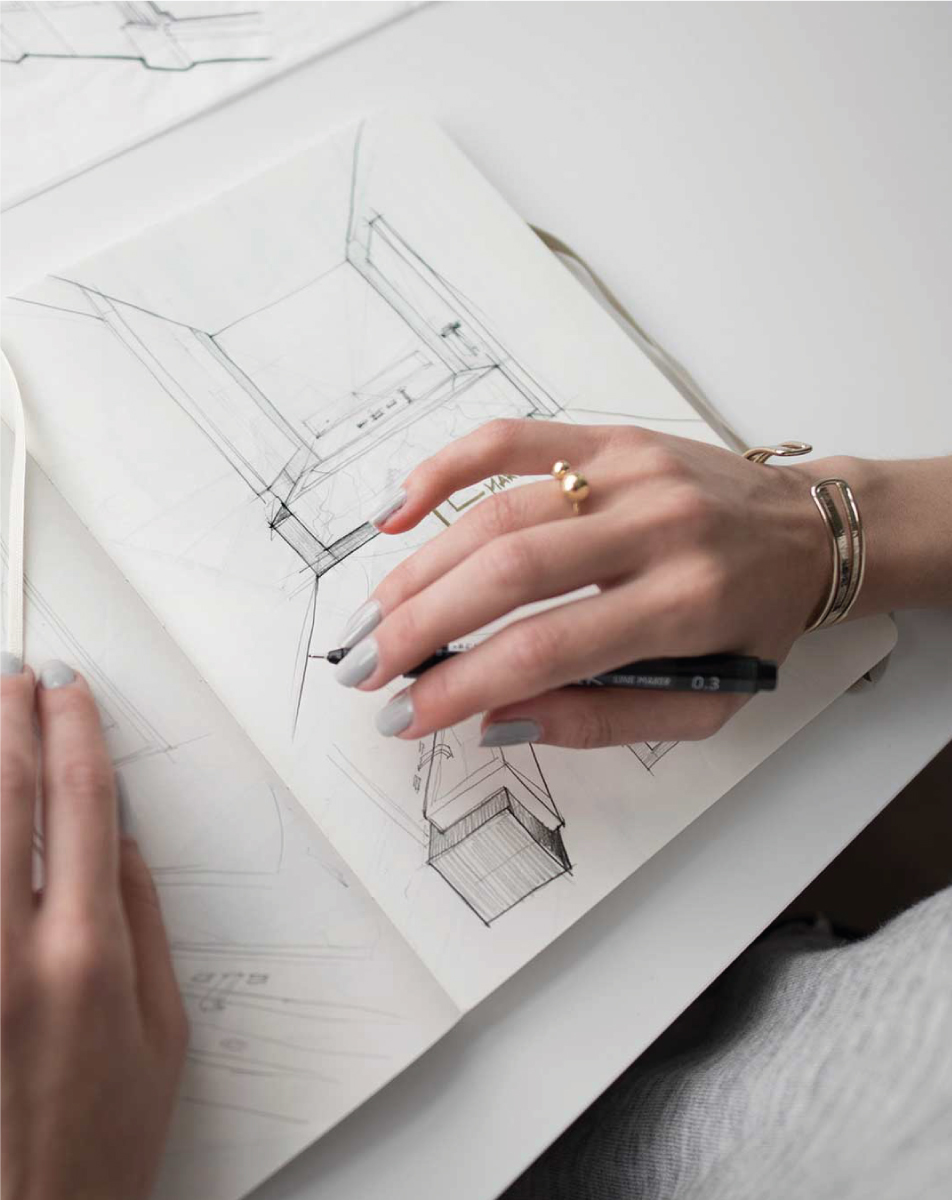 Ask our architects and interior designers for a suggestion to make your home unique. Our team of consultants is always up to date with the new trends in international home design. You can contact us online or come and see us at our Showroom
SALES OF
MATERIALS AND PRODUCTS
Consult the extensive TaniniHome catalogue. You are sure to find the accessory or surface you are looking for.
You only need to worry about choosing the right product to meet your requirements. We will take care of delivering it direct to your home, in Italy or abroad. We can store materials in our warehouses and have our trusted couriers deliver them to you at a convenient time, via land, sea or air.
Once you have completed your purchase, our customer care team will be at your complete disposal for step-by-step support during the next stage. Over the coming years, you will always be able to count on a team of professionals ready support you whatever you require, wherever you are in the world.
Working with professionals
For over 75 years, we have worked with the best architects and most prestigious design studios in Italy and around the world, offering our experience and dedicated assistance thanks to our special team of consultants, who are always up to date with all the latest products, finishes, materials and current trends.
From single pieces of furniture to larger projects: villas and lofts, but also resorts, hotels, showrooms and headquarters for institutions and companies in Italy and abroad.
Our consultants are there to support architects and other professionals at every stage of the process, from the initial consultation to transport and logistics. Clients will benefit from our invaluable and comprehensive assistance, from administrative paperwork to after-sales service.
CONSULTANCY AND PROJECT SUPPORT 
DELIVERY AND INSTALLATION SERVICE
CONSULTANCY AND SUPPLY OF FINISH AND MATERIALS SAMPLES
SPECIAL MEETING AREAS FOR PROFESSIONALS AND THEIR CLIENTS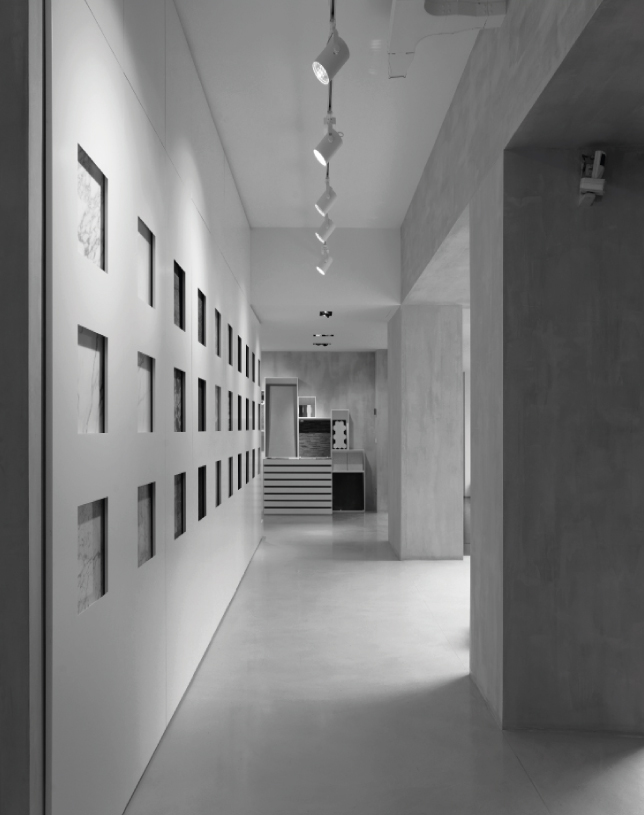 Explore the details of all the products in the Tanini Home world.
Click on your chosen category to see technical specifications, prices and everything you need to make an informed choice.
And remember that we are at your disposal, both online and at our Florence showroom.
Happy shopping!
BOOK AN APPOINTMENT ONLINE OR IN STORE.
IF YOU ARE NOT IN FLORENCE WE OFFER WORLDWIDE SERVICE.
Choose the service that best suits your needs and book an appointment: in store, online or by phone call.
You can share your inspirations and mood boards with our consultants and brief them on your project.
From wherever you are you can browse our catalogs, check prices and access to technical data sheets. Our specialists will assist  you to realize your project providing all the technical and commercial support needed.